Ladle Metallurgical Furnace Roofs
Many aspects of the design and construction of SYSTEMS Spray-Cooled™ equipment demonstrate inherent advantages. One case in point is the application of our Spray-Cooled™ technology to the Ladle Metallurgical Furnace roof. The continuous plate hot face formed into either a conical surface or a domed surface hinders the adherence of slag on the hot face for cleaner heat refinement and less maintenance efforts for steel mill personnel. The independent containment covering provides for cooling of all roof penetrations for the distance from the hot face to the outside surface. Combined with all of the many technological, Safety, environmental, operational and maintenance benefits of our Spray-Cooled™ equipment, SYSTEMS Spray-Cooled™ LMF furnace roofs have proven to be another one of our successful applications for melt shops.
Continuous plate hot face resists slag adherence for cleaner heat refinement operations.
Less slag adherence reduces cleaning and rebuilding efforts
Light weight facilitates minimal lifting peripherals
One-piece construction provides maximum flexibility in locating, modifying, adding, and removing operating, inspection, and monitoring openings.
One-piece construction provides for a cleaner, 

GREENER

melt shop environment.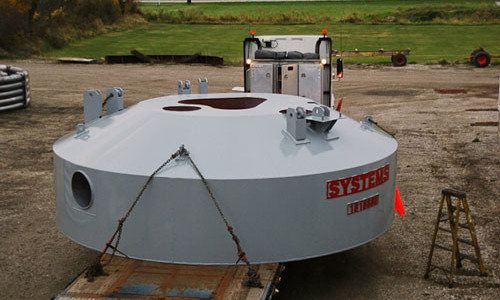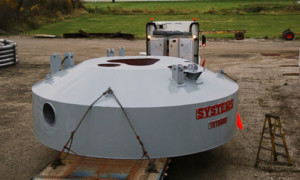 Water Management Made Easy
Improving furnace reliability while decreasing and easing maintenance requirements, providing safer working conditions in a cleaner environment, reducing the cost of spare parts inventories while extending the service life of the equipment, and providing for more production with less energy – SYSTEMS Spray-Cooled™ equipment is "Staying Cool in a Hot Business".